Music details
Audio sample
Willow Weep For Me
By Ann Ronell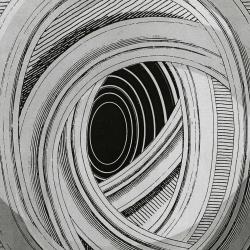 Premiere location place
Edinburgh, Scotland
Dance sections
I. Give and Take: 1976
   Performers: Rinker, Rawe, Way, Washington, Uchida
   Music: Sousa
   Costumes: Loquasto
II. Re-Moves: 1966
   Performer: Tharp
   Costumes: Huot
III. Tank Dive: 1965
   Performer: Wright
   Music: Hatch
   Costumes: Huot
IV. Re-Moves: 1966
   Performer: Rawe
   Costumes: Huot
V. Generation: 1968
   Performer: Uchida
   Costumes: Huot
VI. One Way: 1968
   Performer: Uchida
   Costumes: Huot
VII. Forevermore: 1967
   Performer: Uchida
   Costumes: Huot
VIII. The Bix Pieces: 1971
   Performers: Tharp, Wright
   Speaker: O'Connor
   Music: Youmans
   Costumes: Love
IX. Give and Take: 1976
   Performer: Uchida
   Music: Ronell
   Costumes: Loquasto
X. Disperse: 1967
   Performer: Washington
   Costumes: Huot
XI. Medley: 1969
   Performers: Rawe, Washington, Way, Uchida, Rinker, Tharp, Wright
XII. The One Hundreds: 1970
   Performers: Tharp, Way
XIII. Ocean's Motion: 1975
   Performers: Rinker, Washington
   Music: Berry
   Costumes: Loquasto
XIV. The Bach Duet: 1973
   Performers: Wright, Rinker
   Music: Johann Sebastian Bach
   Costumes: Loquasto
XV. Country Dances: 1976
   Performer: Tharp
   Music: Traditonal
   Costumes: Loquasto
XVI. The Double Cross: 1975
   Performer: Wright
   Music: Jessel
Dancers
Tom Rawe, Kenneth Rinker, Twyla Tharp, Christine Uchida, Shelley Washington, Jennifer Way, Rose Marie Wright
Speaker: Roddy O'Connor
Other program information
Premiered during the Edinburgh International Festival in 1976.
Production Stage Manager: Marty Kapell
Wardrobe Supervisor: Michael Dennison
From Hither And Yon is a collection of excerpts from Tharp's repertory. It sampled 14 works ranging from Tank Dive (1965) to Country Dances (1976), which premiered only two days prior to this compendium performance.
Full music program
1. Stars and Stripes Forever (From Give and Take)
Composed by John Phillip Sousa
Originally recorded – 1897
2. Downtown (From Tank Dive)
Written by Tony Hatch
Performed by Petula Clark
Released by Warner Bros – 1964
3. I Want To Be Happy (From The Bix Pieces)
Written by Vincent Youmans and Irving Caesar
For the musical "No, No, Nanette" - 1925
4. Willow Weep for Me (From Give and Take)
Written and Composed by Ann Ronell – 1932
5. Memphis (also known as "Memphis, Tennessee) (From Ocean's Motion)
Written and Performed by Chuck Berry
Released by Chess Records as a Single – 1959
6. Jesu, Der Du Meine Seele, Cantata, BWV 78 (From Bach Duet)
Composed by Johann Sebastian Bach – 1724
7. Parade Of the Wooden Soldiers (From The Double Cross)
Music by Leon Jessel – 1897
Music details
Audio sample
Willow Weep For Me
By Ann Ronell
Country Dances - From Hither and Yon - Sue's Leg | Twyla Tharp Dance
University of South Florida
Country Dances - The Fugue - From Hither and Yon | Twyla Tharp Dance
26th Berlin Festival at Akademie der Künste
Country Dances - Hither and Yon (premiere) - The Fugue | Twyla Tharp Dance