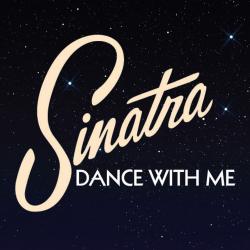 Premiere location place
Las Vegas, NV
Live music by
The Sinatra: Dance With Me Band
Dance sections
"Stardust"...Marty and Betsy
"I've Got the World on a String"...Company
"Let's Fall in Love"...Marty and Betsy
"Fly Me to the Moon"...Hank, Kate & Ensemble Men
"I've Got a Crush On You"...Sid and Babe
"Body and Soul"...Sid, Babe, Chanos & Ensemble
"It's All Right With Me"...Hank, Chanos, Sid, Babe, Slim & Ensemble
"You Make Me Feel So Young"...Marty, Betsy and Sid
"Witchcraft"...Sid, Babe & Ensemble Men
"Yes Sir, That's My Baby"...Chanos, Slim & Ensemble
"Learnin' the Blues"...Kate,Hank, Slim & Ensemble Women
"That's Life"...Hank and Kate
"Makin' Whoopee"...Slim, Kate, Marty, Betsy & Ensemble
"Jumpin' at the Woodside"...The Band
"Saturday Night is the Loneliest Night of the Week"...Company
"I'm Gonna Live 'Til I Die"...Company
"Pick Yourself Up"..... Marty and Betsy
"Let's Face the Music and Dance"...Hank, Kate, Slim, Justin Peck & Ensemble
"Teach Me Tonight"...Sid and Babe
"Take Five"...Sid, Babe, Marty, Betsy & Ensemble
"Lean Baby"...Slim, Justin Peck, Kyle Des Champs
"Makin' Whoopee" (reprise)...Slim, Chanos, Kate & Ensemble
"One for My Baby"...Hank and Kate
"The Way You Look Tonight/My Funny Valentine"...Marty and Betsy
"My Way"...Company
Total number of dancers
15
Other program information
Sound Design:  Peter McBoyle
Additional Orchestrations and Arrangements:  Don Sebesky and Dave Pierce
Original Music Supervisor:  Sam Lutfiyya
Music Supervisor:  Dave Pierce
Musical Director:  Dave Loeb
Creative Consultant:  Charles Pignone
Dance Supervisor:  Kim Craven
Production Stage Manager:  L.A. Lavin
Dance Captain:  Amanda Edge
The Sinatra: Dance With Me Band 
Conductor/Piano: Dave Loeb
Reeds: Alan Lawson, Tony Osiecki, Dan Philippus, Marty Radunz, Dave Stambaugh
Trumpets: Gary Cordell, Tom Ehlen, Wes Marshall, Tom Porello
Trombones: Sam Cernuto, James Nelson, Ralph Pressler, Kevin Stout
Bass: Jeff Davis
Guitar: Joe Lano
Drums: Paul Ringenbach
Upon seeing a performance of Come Fly With Me, Steve Wynn approached Tharp about bringing the show to his theater in Las Vegas. Sinatra: Dance With Me is a streamlined version, combining elements from both the Atlanta and Broadway productions into a single act. After the Las Vegas premiere, Tharp added three new tracks and extended the finale. 
The Royal Danish Ballet commissioned Tharp to create a new version of this show for their 2013 season. The evening-length ballet combines songs and choreography from Broadway and Las Vegas. The technical elements were revised to better suit the resources of a ballet company and costumes were redesigned by Norma Kamali.
Full music program
List of songs in order of appearance:
1. Stardust
Composed by Hoagy Carmichael – 1927
Lyrics by Mitchell Parish – 1929
From the album "Sinatra and Strings"
Released on Reprise Records – 1962
2. I've Got The World On A String
Composed by Harold Arlen
Lyrics by Ted Koehler
From the album "This Is Sinatra"
Released by Capitol Records – 1956 
3. Let's Fall in Love
Words and Music by Ted Koehler and Harold Arlen – 1933
Recorded by Sinatra – 1960
Released by Bourne Co.
4. Fly Me to the Moon (In Other Words)
Words and Music by Bart Howard – 1954
From the album "It Might As Well Be Swing"
Released by Reprise Records – 1964
5. I've Got a Crush On You
Composed by George Gershwin
Lyrics by Ira Gershwin – 1930
Originally recorded by Sinatra – 1947
6. Body and Soul
Composed by Johnny Green
Lyrics by Frank Eyton, Edward Heyman and Robert B. Sour – 1930
From the album "Frankly Sentimental"
Released by Columbia Records – 1949
7. It's All Right With Me
Words and Music by Cole Porter
Recorded by Sinatra for the film "Can-Can" – 1960 
8. You Make Me Feel So Young
Composed by Josef Myrow
Lyrics by Mack Gordon – 1946
From the album "Sinatra at the Sands"
Released by Reprise Records – 1966
9. Witchcraft
Composed by Cy Coleman
Lyrics by Carolyn Leigh – 1957
From the album "All The Way"
Released by Capitol Records – 1961
10. Yes Sir, That's My Baby
Composed by Walter Donaldson
Lyrics by Gus Kahn – 1925
From the album "Strangers in the Night"
Released by Reprise Records – 1966
11. Learnin' the Blues
Written by Dolores Vicki Silvers – 1955
From the album "Sinatra-Basie: An Historical Musical First"
Released by Reprise Records – 1962
12. That's Life
Written by Dean Kay and Kelly L. Gordon
From the album "That's Life"
Released by Reprise records – 1966
13. Makin' Whoopee
Composed by Walter Donaldson
Lyrics by Gus Kahn
From the album "Songs for Swingin' Lovers"
Released by Capitol Records – 1956
14. Jumpin' at the Woodside
Written by Count Basie and Jon Hendricks
From the album "Count Basie Live At The Sands (Before Frank)"
Released by Reprise records – 1998
15. Saturday Night Is the Loneliest Night of the Week
Composed by Jule Styne
Lyrics by Sammy Cahn
Released by Columbia Records – 1944
16. I'm Gonna Live 'Til I Die
Words and music by Al Hoffman, Walter Kent and Manny Kurtz
From the B-side "Melody Of Love"
Released by Capitol Records – 1955
17. Pick Yourself Up
Composed by Jerome Kern
Lyrics by Dorothy Fields – 1936
From the album "Sinatra and Swingin' Brass"
Released by Reprise Records – 1962
18. Let's Face the Music and Dance
Words and Music by Irving Berlin – 1936
From the album "Ring-a-Ding-Ding"
Released by Reprise Records – 1961
19. Teach Me Tonight
Composed by Gene De Paul
Lyrics by Sammy Cahn – 1953
From the album "L.A. Is My Lady"
Released by Warner Bros. Records – 1984
20. Take Five
Composed by Paul Desmond – 1959
Originally Performed by The Dave Brubeck Quartet
21. Lean Baby
Written by Roy Alfred and Billy May
From the album "Swing Easy"
Released by Capitol Records – 1954
22. One for My Baby (And One More for the Road)
Written by Johnny Mercer and Harold Arlen – 1943
From the album "Sinatra at the Sands"
Released by Reprise Records – 1966
23. The Way You Look
Composed by Jerome Kern
Lyrics by Dorothy Fields – 1936
From the album "Sinatra Sings Days Of Wine And Roses, Moon River, And Other Academy Award Winners"
Released by Reprise Records – 1964
24. My Funny Valentine
Words and music by Richard Rodgers and Lorenz Hart – 1937
From the album "Songs for Young Lovers"
Released by Capitol Records – 1954
25. My Way
Composed by Claude Francois and Jacques Revaux – 1967
Lyrics by Paul Anka – 1968
From the album "My Way"
Released by Reprise Records – 1969
Sinatra Dance With Me -Las Vegas (premiere)
Encore Theatre at the Wynn Las Vegas