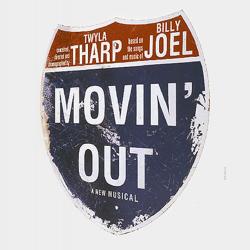 Premiere location place
Chicago, IL
Dance sections
Act I
Hicksville, Long Island/Vietnam/1967-1973
Eddie clings to the 1950s, still caught up in "The Wild Ones" and Elvis. Brenda, his wife, is desperate for a life of her own. Tony, younger -a Beatles fan - is ready to move out. James, Eddie's best friend and Tony's brother, proposes to his forever sweetheart, Judy, and they plan to settle down. Home is a small, suburban levittown on Long Island. Everyone knows everyone. The war in Vietnam changes all these lives.
Act II
Hicksville, Long Island/1974-1987
Eddie, Tony, Brenda, and Judy struggle to regain their equilibrium. Hicksville, along with the rest of the country, recoils from the evidence of a war, which has betrayed and challenged all its traditional values. Americans everywhere look away from the vets who have come home with wounds that seem too deep to ever heal.
Principals
Tony.........Keith Roberts
Brenda......Elizabeth Parkinson
Eddie........John Selya
Judy.........Ashley Tuttle
James......Benjamin G. Bowman
Sergeant O'Leary.....Scott Wise
Ensemble
Mark Arvin
Karine Bageot
Alexander Brady
Holly Cruikshank
Ron De Jesus
Melissa Downey
Pascale Faye
Scott Fowler
David Gomez
Rod McCune
Jill Nicklaus
Rika Okamoto
Swings: Andrew Allagree, Aliane Baquerot, Laurie Kanyok, William Marrie, Meg Paul, Lawrence Rabson, Dana Stackpole
Other program information
Sound Design:  Brian Ruggles and Peter J. Fitzgerald
Additional Musical Arrangements and Orchestrations:  Stuart Malina
Musical Consultant:  Tommy Byrnes
Casting: Jay Binder Casting and Sarah Prosser
Hair Design:  Paul Huntley
Synthesizer Programmer:  David Rosenthal
Music Coordinator:  John Miller
Assistant Choreographer/Assistant Director:  Scott Wise
Production Associate:  Jesse Huot
Technical Supervision:  Brian Lynch
Musical Continuity and Supervision:  Stuart Malina
Conceived, Choreographed and Directed by:  Twyla Tharp
THE MOVIN' OUT BAND
Piano/Lead Vocals - Michael Cavanaugh
Leader/Guitar - Tommy Byrnes
Keyboard - Wade Preston
Guitar - Dennis DelGaudi
Bass - Greg Smith
Drums - Chuck Burgi
Lead Sax/Percussion - John Scarpulla
Sax - Scott Kreitzer
Trumpet - Barry Danielian
Trombone/Vocals - Kevin Osborne
Music Coordinator - John Miller
In early 2001, Tharp began developing material that would become Movin' Out, a jukebox dance-musical set to the songs of Billy Joel. She worked with company dancers for several months before inviting Joel to the studio to propose her idea for the show.     
The five main characters are derived from Joel's songs: Brenda and Eddie from "Scenes from an Italian Restaurant;" James and Judy from "James" and "Why, Judy, Why;" and Tony from "Movin' Out (Anthony's Song)." Additional songs were selected to support the plot that follows these five friends through high school romances, bust-ups, the Vietnam War, living the high life and hitting bottom. 
In June 2002, previews of Movin' Out opened in Chicago, which Tharp used to evaluate and reinvent the production. 
Videos
Video Description
Brief excerpts from promotional footage.
Full music program
Musical Numbers (in alphabetical order)
2000 Years
Air (Dublinesque)
Big Man on Mulberry Street
Big Shot
Captain Jack
Elegy
For the Longest Time
Goodnight Saigon
Innocent Man
Invention in C Minor
Scenes from an Italian Restaurant
I'd Loved These Days
James
Just the Way You Are
Keeping the Faith
Miami 2017 (The Night the Lights Went Out on Broadway)
Movin' Out (Anthony's Song)
New York State of Mind
Only the Good Die Young
Pressure
Reverie (Villa D'Este)
River of Dreams
Running on Ice
Shameless
She's Got a Way
Summer, Highland Falls
The Stranger
Uptown Girl
Waltz #1 (Nunley's Carousel)
We Didn't Start the Fire
Movin' Out - Chicago (premiere)