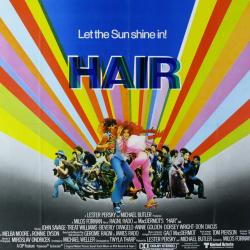 Premiere location place
New York, NY
Dancers
Sara Rudner, Rose Marie Wright, Tom Rawe, Jennifer Way, Shelley Washington, Christine Uchida, Raymond Kurshals, Richard Colton, Anthony Ferro
and Treat Williams
with
Pat Benoye, Cameron Burke, Richard Caceres, Tony Constantine, Ron Dunham, Leonard Feiner, Ken Gildin, Kate Glasner, Christian Holder, Chris Komar, Nancy Lefkowith, Joseph Lennon, Robert Levithan, France Mayotte, Hector Mercado, Sharon Miripolsky, Marta Renzi, Donna Ritchie, Ellen Saltonstall, Radha Sukhu, Byron Utley, Earlise Vails, Ronald Weeks, Kimmary Williams, Deborah Zalkind, Johanna Baer, Carolyn Brown, Colleen O'Callaghan, Susan Clark, Jennifer Douglas, Karen Mays, Megan Murphy, Vicki Lynn Powell, Anna Spelman, Lauralee Stapfer, Deborah Wagman, Warren Kliewer
Other program information
Written by:  Michael Weller
Cinematographer:  Miroslav Ondříček
Edited by:  Alan Heim and Stanley Warrow
Production Design:  Stuart Wurtzel
Distributed by United Artists
Starring: John Savage, Treat Williams, Beverly D'Angelo, Don Dacus, Annie Golden, Dorsey Wright, Nell Carter, Cheryl Barnes, Richard Bright, Ellen Foley, Charlotte Rae, Laurie Beechman, Nicholas Ray, Michael Jeter
Awards
Cesar Award
Nominated:
   Best Foreign Film
Golden Globe Award
Nominated:
   Best Motion Picture - Musical/Comedy
   New Star of the Year in a Motion Picture: Treat Williams
Hair was Tharp's first collaboration with director Miloš Forman. Shot almost entirely on location, Tharp used her previous experience with site-specific choreography to create cinematic dance numbers in the large spaces of Central Park and the steps of the Lincoln Memorial.
In a unique arrangement, Forman commissioned Tharp's company as an entity, rather than choreographer and dancers independently. This agreement gave Tharp an uncommon degree of autonomy in the production that facilitated this very successful collaboration between director and choregrapher.
Full music program
Original Motion Picture Soundtrack released by RCA Records.
All songs written and composed by Galt MacDermot, Gerome Ragni and James Rado.
Arrangements by Galt MacDermot.
Tracks:
1. Aquarius (Vocals by Ren Woods)
2. Sodomy
3. Donna/Hashish
4. Colored Spade
5. Manchester (Vocals by John Savage)
6. Abie Baby/Fourscore (Vocals by Nell Carter)
7. I'm Black/Ain't Got No
8. Air
9. Party Music
10. My Conviction
11. I Got Life (Vocals by Treat Williams)
12. Frank Mills
13. Hair
14. L.B.J.
15. Electric Blues/Old Fashioned Melody
16. Hare Krishna
17. Where Do I Go?
18. Black Boys
19. White Boys (Vocals by Nell Carter)
20. Walking In Space (My Body)
21. Easy To Be Hard (Vocals by Cheryl Barnes)
22. Three-Five-Zero-Zero
23. Good Morning Starshine (Vocals by Beverly D'Angelo)
24. What a Piece of Work Is Man
25. Somebody to Love
26. Don't Put It Down
27. The Flesh Failures/Let The Sunshine In