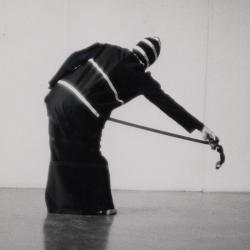 Premiere location place
New York, NY
The title Cede Blue Lake refers to the Taos Pueblo struggle to reclaim the lands at Blue Lake, New Mexico from the US Government. The costume design reflects the silhouette of the Pueblo kachina dolls. Tharp integrated the design with her continuing interest in geometry by peeling a strip of tape off the costume to reveal a spiral, a Native American symbol for water.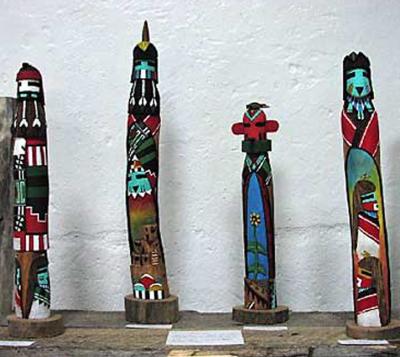 Taos Pueblo Kachina dolls
Tharp was introduced to kachinas while studying with Martha Graham in the 1960's. Graham owned a collection of kachina dolls that she displayed in her studios on East 63rd Street in New York City. 
One,Two,Three - Yancey Dance (premiere) - Jam - Cede Blue Lake | Twyla Tharp and Dancers
Montreal Expo '67 - Pavillon De La Jeunesse
Cede Blue Lake - Unprocessed - Re-Moves | Twyla Tharp and Dancers
London School for Contemporary Dance
Cede Blue Lake - Twelve Foot Change - Jam - One Two Three - Re-Moves | Twyla Tharp and Dancers
American Center for Students and Artists
Cede Blue Lake (premiere) - Unprocessed (premiere) | Twyla Tharp and Dancers
Hunter College Art Dept. - Room 1604