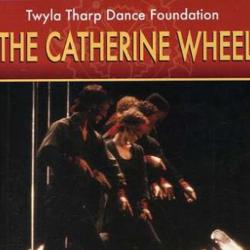 Other program information
Lighting Cameraman: John Hooper
Film Editor: Dave King
Computer Animation By: Computer Graphics Laboratory, New York Institute of Technology, Rebecca Allen
Video Effects by: Dave Jenis
Graphic Design by: Charles McGhie, Marc Ortmans
Rehearsal Master: Rose Marie Wright
Coordinating Producer: Bob Marsland
Production Manager: Debbie Lepsinger
Production Supervisor: Doug Gray
Art Director: Speed Hopkins
Sound Recordist: Dick Manton
Gaffer: Dave Mason
Lighting For Original Production by Jennifer Tipton
Stage Manager: David Bradford
Master Rigger: Paul E. King
Master Electrician: Danny Toma
Production Assistants: Alison Eisenberg, Tricia O'Leary
Assitant Cameraman: Tony Bragg
Assistant Sound Recordist: John Parry
Grips: Dave May
Electrician: Mick Brown
Videotape Editor: Stan Pow
Pineapples Designed And Executed by Glenn Boyd
Hair Stylist: Werner Sherer
Make-Up: Lee Halls
Wardrobe Supervisor: Anna Marie Hollander
Wardrobe Assistant: John S. Yuille
Runners: Joann Baker, Sue Coe, Ellen Denis, Hardin Minor
Originally Produced For The Theater by Twyla Tharp Dance Foundation Executive Director: Steve Dennin
Music Produced, Composed and Performed by David Byrne
A Catherine Wheel Production in Association With WNET/THIRTEEN
Awards
Emmy Award
Nominated:
   Outstanding Achievement in Choreography: Twyla Tharp
Inside a 14th century cathedral in Scotland, dancer Sara Rudner meets the animated form of Saint Catherine, the patron saint of teachers. This computer graphic becomes one of the earliest to perform alongside a live action counterpart on television, as St. Catherine teaches Rudner the first steps of the choreography.
The Catherine Wheel was recorded for television by the BBC and later distributed on VHS. Tharp collaborated with Rebecca Allen, then a member of the New York Institute of Technology - Computer Graphics Laboratory, to create the animated, dancing human figure.
Additional special effects and cinematic techniques - a glowing pineapple, film played in reverse, superimposed images of spinning fireworks -  were incorporated to enhance and reinforce the symbolism.
Videos
Video Description
Excerpts from the BBC production of The Catherine Wheel featuring the use of early motion capture technology.